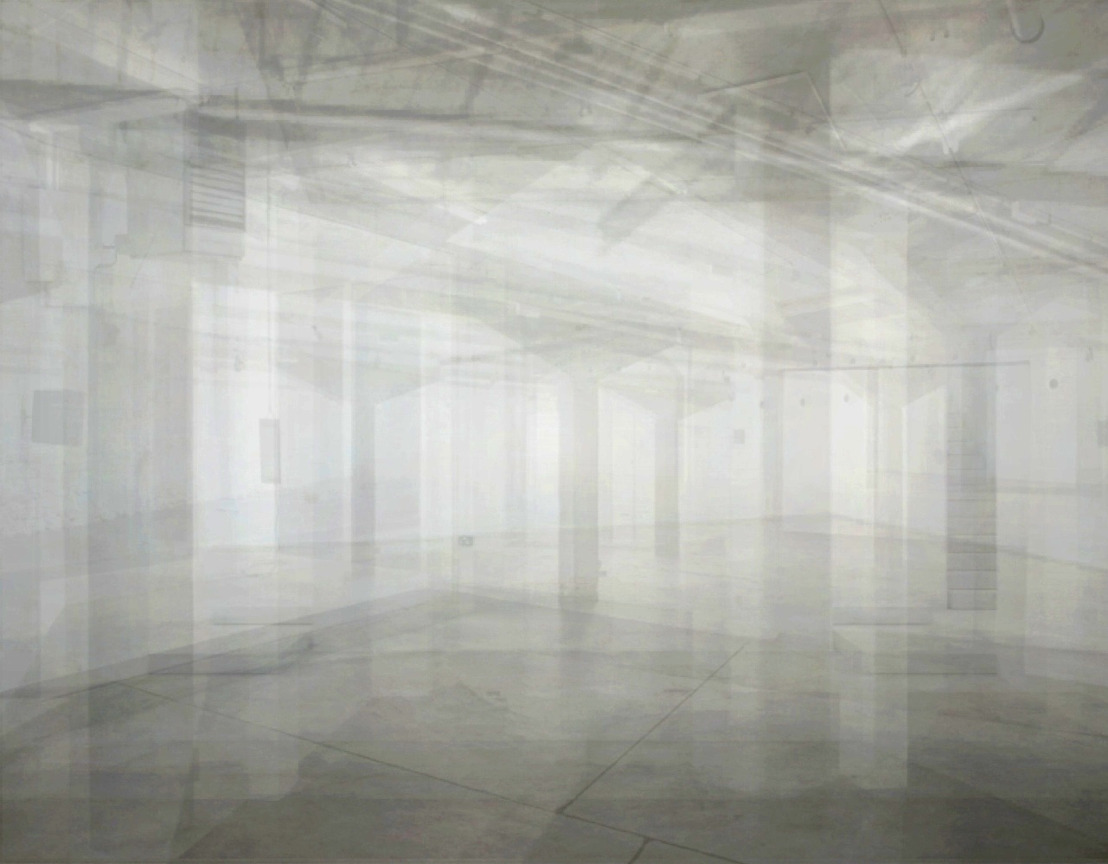 Upcoming Premieres in March & April (film & performing arts)
Sidney Leoni, Atelier Bildraum, Nina de Vroome, InCompany & Edurne Rubio
Wednesday, March 16, 2016 — Image: Charlotte Bouckaert & Steve Salembier (Atelier Bildraum) - Musée Moule (inauguration: 1 & 2 april).
Beursschouwburg is happy announce 5 premieres as part of the focus-programme You Ain't Seen Nothing Yet: Sidney Leoni (FR/BE), Atelier Bildraum (BE - Charlotte Bouckaert & Steve Salembier), Nina de Vroome (NL/BE), InCompany (Einat Tuchman, Nicolas Galeazzi & Heike Langsdorf) & Edurne Rubio (ES/BE).
Sidney Leoni (FR/BE) Under Influence - Belgian premiere
Fr 25 & Sat. 26 March, 20:30 - film
Although we are familiar with Sidney Leoni as a performance artist, this time he has decided to create a full-length film. Under Influence is a fiction feature film portraying the mysterious and psychotic journey of the actress Julia Gordon, who frenetically turns her imagination into a living world away from the humdrum existence of her contemporaries. Frustrated by the character that she is playing in a new motion picture titled Being Kate Winslet, Julia Gordon finds comfort under the influence of charismatic classic film characters – which she repetitively turns into.
Written, directed & produced by: Sidney Leoni
 I Starring: Halla Ólafsdóttir, Christine de Smedt, Steven Wendt, Mariana My Suikkanen Gomes, Alexandra Cismondi, Elias Girod, Sidney Leoni, Zoë Poluch, Manon Santkin
I Cinematography: Hoang-Son Doan
 I Music by: Jonathan Uliel Saldanha
 I Costume design: Marie Davin
 I Film editing: Denis Leborgne
 I Sound editing & sound mixing: Raphaël Hénard

Supported by: Montévideo contemporary art center (Marseille), Centre Culturel Jacques Franck (Brussels), Stockholm University of the Arts, PACT Zollverein (Essen)
 I Co-productions for live screenings: Beursschouwburg (Brussels), Dansens Hus (Stockholm), Kunstencentrum Buda (Kortrijk)
 I With the financial support of: the Flemish Community, City of Stockholm, the Swedish Arts Council.
EN spoken - €8/5 - more info
Atelier Bildraum (BE - Charlotte Bouckaert & Steve Salembier) - Musée Moule - inauguration
Fri. 1 & Sat. 2 April, 20:00 & 21:30 - performance
Last season - fall 2014 - Charlotte Bouckaert & Steve Salembier premiered their much acclaimed piece Bildraum in Beursschouwburg. In their latest collaboration Musée Moule, Bouckaert & Salembier (now: Atelier Bildraum) constructs a live exhibition in which it is not the artworks themselves that play a role, but the moulds, the castings or suggestions thereof. In achieving this, they are inspired by the work of Marcel Broodthaers. Musée Moule is a performance in which exhibiting becomes a performance.
From & with: Atelier Bildraum (Steve Salembier & Charlotte Bouckaert) I Production: Kunstenwerkplaats Pianofabriek I Co-production: Festival Cement ('s Hertogenbosch) I In collaboration with: Beursschouwburg, Be-Part, Vrijstaat O/De Werf I With the support of: CC De Ververij
Language no problem - €13/10 - more info
Nina de Vroome (NL/BE) - A Sea Change - Avant-premiere
Thu. 14 April, 20:30
Nina de Vroome (°1989) is a documentary filmmaker. She graduated in 2013 from the KASK School of Arts in Ghent, with her film, Golven (Waves), a journey through the silence of a room and the hubbub of the city. In her new film A Sea Change De Vroome takes the audience to the IBIS maritime boarding school in Oostende. In the buildings that looks out towards the sea, boys from six to sixteen sleep, eat and play. They learn how to read the sea, sail with a fishing boat and help haul in the catch. While the fishermen are at work, they observe the by-catch and stare across the deck. In the classrooms, the impetuous sea is captured in maps. On sea maps, there are no storms and there is no time.
The sea might seem timeless, but much is changing. The coast is permeated with nostalgia, as if the sea had turned its face to the past. Sooner or later the fishing fleet will disappear, together with many endangered species of fish. The fish auction hall of Oostende is in decay, the harbour coated in rust. Nonetheless, a new colour is appearing from underneath the peeling paint.
Concept + camera: Nina de Vroome I Production: Lotte Van Craeynest - a SIEBER production I Sound recording: Ruben Desiere, Hannes Verhoustraete, Liesbeth Beeckman, Mathijs Poppe, Chloe Delanghe I Editing: Nina de Vroome, Sébastien Demeffe I Sound editing: Sabrina Calmels I Sound post-production: Michel Coquette I Music: De Beren Gieren I With the support of: VAF, Beursschouwburg, Provincie Oost-Vlaanderen In coproduction with: Atelier Graphoui
NL spoken I EN subtitles - €8/5 - more info
InCompany - Workers' Club - Premiere
Fri. 15 & Sat. 16 April, 20:30 - performance
In times where the demand for creative collaborations between art and economy is high up on the political agenda, InCompany puts the case to the test.
InCompany (Einat Tuchman, Heike Langsdorf and Nicolas Galeazzi) founded a club for workers of any background, to discuss their relation to work beyond the companies' productive boundaries: a challenging chill-out place to contemplate on labour, social construction, personal beliefs and the broader economy we are all operating in. Inspired by the designs and ideas of Alexander Rodchenko's Workers' Club, exhibited in Paris in 1925, InCompany is taken them further into our contemporary reality.
The Workers' Club invites 'comrades' to take part in an examination of the complex, sometimes harsh, sometimes confusing, often intriguing working conditions we are facing in the hyper connective age. An investigation into the distance between the work we do and the values we desire to create. During the club evenings people can participate in three different practices designed by InCompany. These practices enable us to consider our personal working conditions and relations through multiple perspectives. They raise questions of how our micro experiences as workers - whether employed or not - relate with the macro events, our society is participating in.
Creation and performance: Einat Tuchman, Nicolas Galeazzi, Heike Langsdorg I Performance and support: Gosie vervloessem I Flyer and support: Helena Dietrich I Production: Kunstenwerkplaats Pianofabriek I Co-production: Kunstencentrum BUDA, Beursschouwburg
EN & NL spoken - €13/10 - more info
Edurne Rubio (ES/BE) - Light Years Away - Premiere
Fri. 29 & Sat. 30.04, 20:30 - performance
For her newest film and performance project, filmmaker Edurne Rubio found inspiration in an unusual family story. Between 1960 and 1980, her father and two brothers were members of the Edelweiss speleology group. This group discovered the Ojo Guereña cave in northern of Spain, one of the largest caves in the world.
The brothers, born in the conservative town of Burgos just after the Spanish Civil War, found a way to escape the poverty and isolation of life under the Franco dictatorship. They discovered their salvation underground. Leading parallel lives, they worked in offices or factories during the week, seemingly free, but in reality oppressed, and in their free time, they discovered caves. Beneath the earth, they found the freedom that they missed above ground.
Light Years Away examines caves as living spaces. Edurne Rubio is interested in the individual and collective perception of such spaces: a minimal architecture populated by discoverers, prehistoric peoples, animals and tourists. It is moreover a mental world that is the product of our collective imagining of underground spaces and darkness.
Immerse yourself in this darkness. Try to look, without really being able to see. Listen and engage your imagination.
Sound: David Elchardus I Image: Alvaro Alonso I Editing: Jan de Coster and Edurne Rubio I Dramaturgy assistant: María Jerez I Co-production: Beursschouwburg, Kunstenwerkplaats Pianofabriek, Kunstencetrum BUDA I Supported by: Netwerk, centrum voor hedendaagse kunst & Grupo de Espeleología Edelweiss
ES spoken I EN subtitles - €13/10 - more info
1 & 2.04: Atelier Bildraum - Musée Moule
25 & 26.03: Sidney Leoni - Under Influence