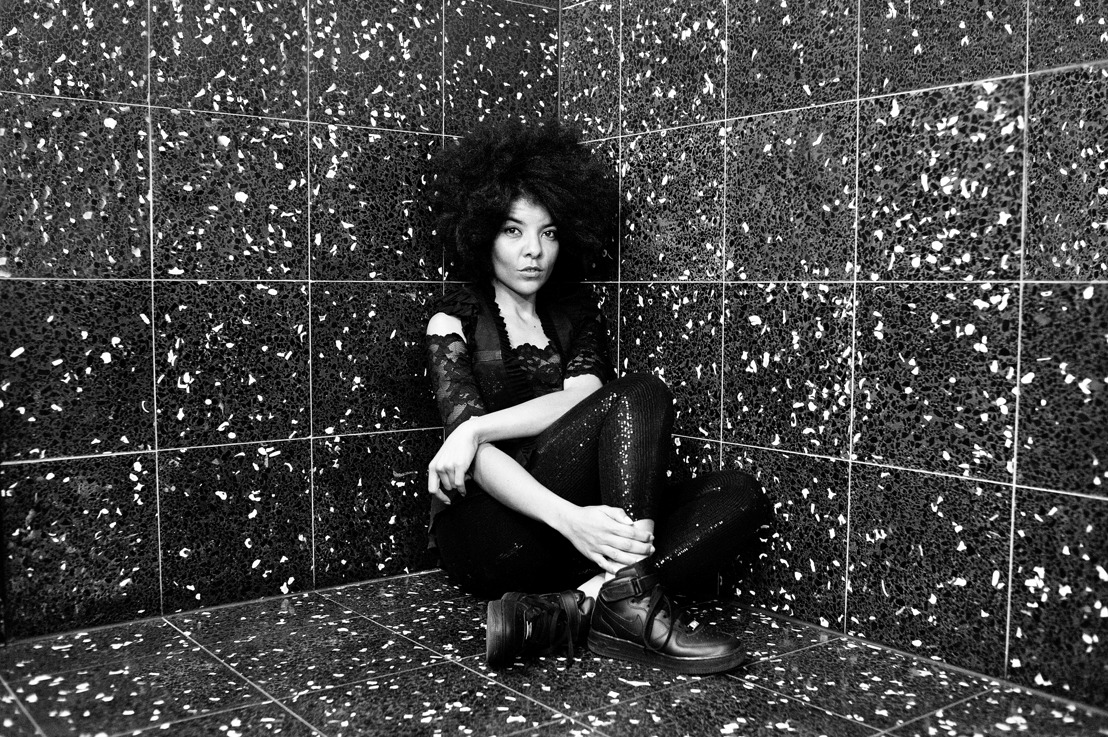 Upcoming concerts and parties in Beursschouwburg: Holger, Jerôme, Other Lives, Chris Dane, Sleaford Mods, FO[am]tones, Rollermadness, Tei Shi & Art Brussels
Friday, April 10, 2015 —
Sa 11.04, 22:00 - Holger w/ Bright Entity & Suzanne Kraft
No presale. €5 before/ €10 after midnight
Line-up:
BRIGHT ENTITY - LIVE
••• holger tracks
SUZANNE KRAFT
••• running back | esp institute | los angeles
CAPTAIN STARLIGHT
••• holger
SIXSIXSIXTIES
••• holger
Th 16.04, 20:30 - Jerôme (BE)
free
Presentation of the new band + single/video release.
Sa 18.04, 22:00: Other Lives (US) + Kris Dane (BE) SOLD OUT
Rituals cd presentation
Th 23.04, 20:00: Sleaford Mods (UK) SOLD OUT
24 - 27.04: Art Brussels THE STAGE: ARTISTS' MUSIC collab. Beursschouwburg
All info & tickets
This concert series is organised in collaboration with Art Brussels and will take place on THE STAGE, which this year is located outdoors on the Zinneke Terrace between Halls 1 & 3.
With Joris Van de Moortel SP and his Ur Gerausch Kammer Ensemble, Ping Pong Tactics, Ratzinger, Musique Chienne, Bright Entity, Different Fountains, Mittland och Leo, and Dennis Tyfus / Vom Grill.
Sa 25.04, 22:00: FO[am]tones (aka FOtones special edition)
free
15 years of Foton, 15 years of FoAM, 50 years of Beursschouwburg & 10 years since the last FOtones night. Dress-code: Anarchodandyist costumery
Line-up:
- Lophorina (CH / haunting electronica)
- Mahadev Cometo (CH / horizontal trance)
- Angel (FI/DE - physical resonance)
- Peter Van Hoesen (BE/DE - experimental warehouse techno)
- Lowdjo (BE - booty & bass)
- Antz (BE/JM - bashment)
- Filastine (US/ES/ID - outernational bass)
- 6siss (BE - cinematographic electronica)
Th 30.04, 20:00: Lokale Helden curated by Raphael Absolonne
free
During the Week van de Amateurkunsten, Poppunt wants – tous ensemble – to put a spotlight on local musical talent in Flanders and Brussels. After all, every village corner houses musical discoveries!
Sa 2.04, from 22:00: Rollermadness (by Catclub & Beursschouwburg)
€10 - no presale
For all those who have spent the last six months on another planet: RollerMadness is synonymous with an old school disco-evening on roller-skates, spiced up with glam eighties vibes, hotpants, leg warmers, disco balls, wigs and other glitz.
This edition takes place at the former GB!! Kiekenmarkt / Marché aux Poulets, 1000 Brussel/Bruxelles
With:
SixSixSixties (BE / Holger)
Prosumer (DE / Potion)
Fais Le Beau (BE - Catclub)
Fr 15.05, 22:00: Tei Shi (US)
free
Valerie Teicher, better known as Tei Shi (US), is a rising songstress, weaving layers of her unique airy voice over eclectic, electronic-leaning production.
16.04: Kiù JERÔME - TEASER
18.04: Other Lives - Reconfiguration (Audio)
23.04: Sleaford Mods - Tied Up In Nottz
25.04: Filastine - Requiem 432 (FO[am]tones)
25.04: Drums - Lophorina (FO[am]tones)
25.04: 6SISS live @ PROJECTOR (FO[am]tones)
15.05: Tei Shi - "Bassically" (Official Video)