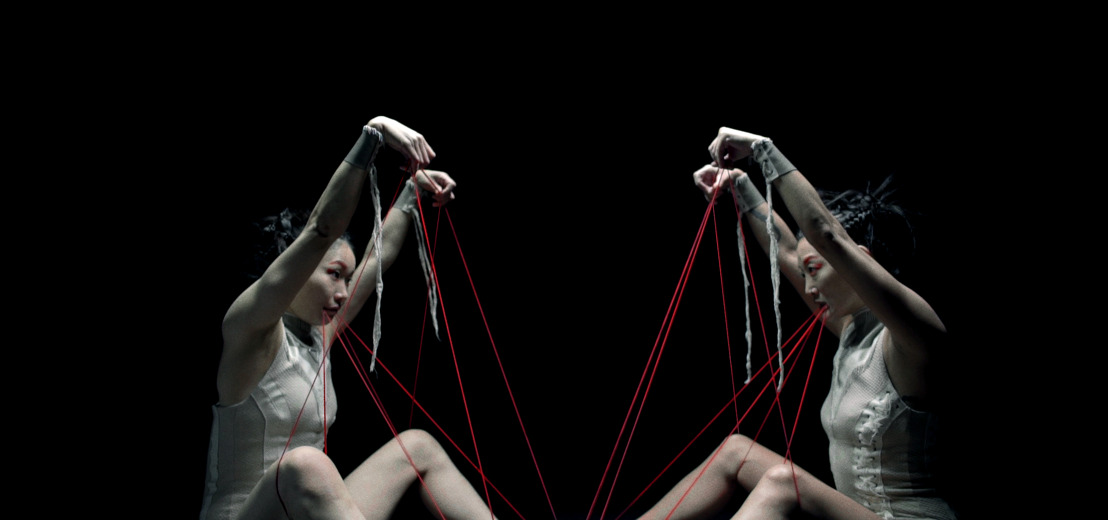 String Figures. An audiovisual project in 7 chapters. By Zoë Mc Pherson, directed by Alessandra Leone
Premiere: October 20th at Beursschouwburg, as part of Two Days of Indigenous Electronics curated by Zoë Mc Pherson
Wednesday, July 12, 2017 —
Indigenous electronic music producer and associated artist at Beursschouwburg, Zoë Mc Pherson (Empty Taxi), binds a series of compositions on her debut album String Figures.
Working in collaboration with multimedia visual artist, Alessandra Leone, String Figures is an audiovisual work in 7 chapters. Taking inspiration from the continuous weaving of Cat's-Cradle, Zoë Mc Pherson makes tactile meditations associated with a certain twist of the string. Each chapter explores a symbolic axis around which liminal transformations occur. From the unknotting of the opening to the final transmission, the movements of String Figures coil around a sonic memory.
i. Sabotage Story (unknot opening)
ii. Deep (prayer)
iii. Shaman (how I became)
iv. Komusar (moving)
v. Hardingfele (release)
vi. Inouï (and free)
vii. Transmission (so it shall never be lost)
String Figures live show:
Zoë Mc Pherson - electronics and voice
Falk Schrauwen - percussions
Alessandra Leone - live visuals
Hen Lovely bird - choreography
SAVE THE DATE
20.10.2017 String Figures performance premiere at Beursschouwburg Brussels (BE)
21.10.2017 Indigenous electronics program curated by Zoë Mc Pherson in the framework of "THE FUTURE IS FEMINIST" focus at Beursschouwburg, Brussels (BE)
TICKETS / FB EVENT
Full program announced this September
Zoë Mc Pherson's compositions are the result of her anthropological take on current day electronica. She researches tribes and rituals around the world, uses field recordings and rarest sounds to contaminate an otherwise trance hypnotic beat driven music she calls "Indigenous electronic music". Debut audiovisual album String Figures will be unravelling from this September 2017. Zoë Mc Pherson is also associated artist at the multidisciplinary arts centre Beursschouwburg in Brussels.