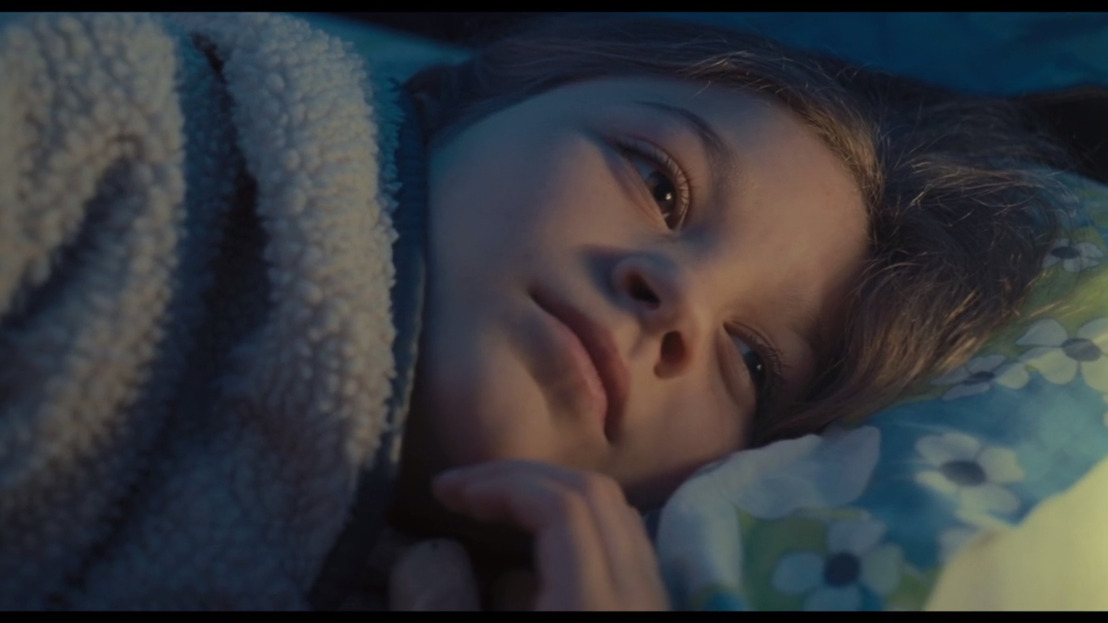 March & April 2017: Film & Video Programme
Margaret Salmon, Céline Gillain, Fabrizio Terranova & Robin Vanbesien + Black Box Screenings
Tuesday, February 14, 2017 — Still: Margaret Salmon (US) - Eglantine, Th. 16.03 (Belgian premiere).
As part of the focus programme 'O Solitude'. Through the beginning of April Beursschouwburg investigates various facets of being alone, from what it is like to be the only one left in an abandoned village, to being single in today's society, from the insignificant individual in the face of the gigantic machine, to the isolation inherent in failure of any kind.
___
Margaret Salmon - Eglantine
Th. 16.03, 20:30 - €9/6 (red.) - info & tickets - Belgian Premiere
An intimate and vivid account of a young girl's real and fantastical adventure in a remote forest one evening. Shot on 35mm in various locations around Scotland, the Glasgow-based Margaret Salmon draws inspiration from a range of cinematic movements as well as wildlife documentaries to produce a lyrical and sensual portrait of a child's eye perspective on the natural world.
Screening in collaboration with Office Baroque, Brussels.
___
Céline Gillain (BE) - No, you can't kill someone by painting her body gold
Fr. 24.03, 20:30 - €9/6 - info & tickets
performance + screening
Céline Gillain is a Belgian artist based in Brussels. No, you can't kill someone by painting her body with gold is a hybrid performance, an attempt to redefine our relationship to shininess as symbol.
___
Fabrizo Terranova (BE) invites Donna Haraway (US)
Th. 30 & Fr. 31.03 - @ Bozar - Collaboration Bozar, Beursschouwburg & ERG - info & tickets
Donna Haraway is a prominent scholar in the field of science and technology, a feminist, and a science-fiction enthusiast who works at building a bridge between science and fiction. Brussels filmmaker Fabrizio Terranova visited Donna Haraway at her home in California, living with her – almost literally, for a few weeks, and there produced a quirky film portrait.
___
Robin Vanbesien (BE) - Vision for a Citizen (work title)
We. 26.04, 20:30 - info & tickets - Avant-premiere
When the 'aganaktismeni' ('the outraged') occupied the public squares in Athens in 2011, a collective social and political experiment unfolded that laid the foundations for an unprecedented grassroots movement on a scale that is rarely seen, centered on the principles of solidarity, direct democracy and equality.In his documentary fiction film, Vision for a Citizen (working title), the Belgian artist Robin Vanbesien uses dialogue with this solidarity movement to investigate how myth and tragedy return to find a connection with everyday life.
+
Black Box Screenings
We. - Sa., 12:00 - 22:00 (loop) - free.
Upcoming video's with work by Mohamed Ouzine & Fiona Tan.
This spring, we will be investigating several forms of loneliness. The loneliness of monumental, lifeless objects (mechanic or natural), or of people (groups, hermits, or those who have been excluded). One by one, these films expose a world that is almost always hidden from view. The 'Black Box Screening's series offers an opportunity for meetings with the unknown. Stepping inside, we make the black box less lonely (even as we know there are kindred spirits lurking here).
+ EXTRA: Introduction + fingerfood. Every first Wednesday of a new film, at 7 pm, we organise a collective viewing session. We invite an expert to introduce the film and serve some fingerfood. Feet under the table, eyes on the screen!
___
Mohamed Ouzine - Samir in the Dust
15.03 - 25.03 - more info
French filmmaker Mohamed Ouzine returns to the land of his roots, in the barren frontier between Algeria and Morocco, where he is confronted with his own ambiguous relationship to the region.
___
Fiona Tan - Ascent
29.03 - 8.04 - more info
Although few of us have been there, almost everyone is familiar with the iconic image of Mount Fuji in Japan: a majestic point rising up from the surrounding flat landscape, with its reflection in the lake at the foot of the mountain.