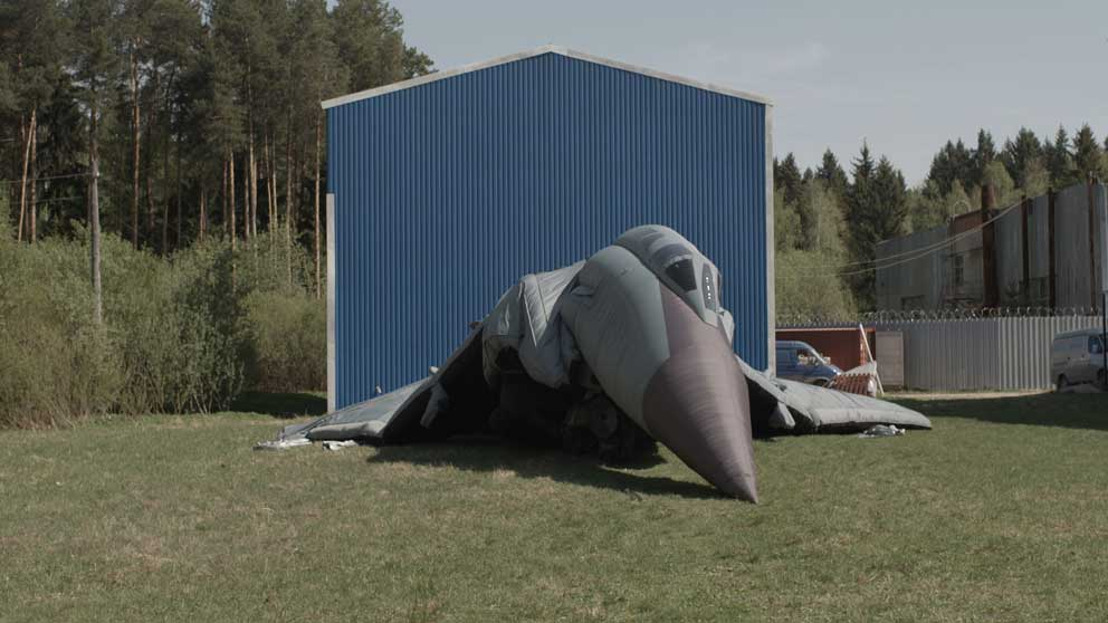 Screenings in April: Auguste Orts, Isabelle Tollenaere, An van. Dienderen, Elias Heuninck and Zéro de Conduite
Tuesday, April 7, 2015 —
Th. 9.04, 20:30 - An Evening With Auguste Orts #10
€8 (reduction €5) - buy tickets
Faces. Landscapes. Close ups. Wide angles. Micro. Macro. 1971. 2014. Analog. Digital. Then. Now. Here. Elsewhere. On the horizon. The spiral of time.
An Evening With Auguste Orts is a collection of projections which find inspiration in possible relationships between landscape and countenance.
The programme:
Hollis Frampton, Lemon, US,1969, 7'30", 16mm
Joel Wanek, Sun Song, US, 2013, 15', video
Christina Stuhlberger & Chloë Delanghe, On difference as such, BE, 2014, 13', video
Phill Niblock & Arthur Russel, Terrace of unintelligibility, US,1985, 17', video
Jonathan Van Essche, The Second of August, BE, 2014, 19', video
Tomonari Nishikawa, sound of a million insects, light of a thousand stars, JP, 2014, 2', video
Michael Snow, La Région Centrale, CA, 1971, 190', 16mm
Fr. 10.04 - Isabelle Tollenaere - Battles (Belgian premiere)
€8 (reduction €5) - buy tickets
Is a war ever really over? Battles reveals a past that has not come to an end, by scrutinizing the traces which remain in the landscape and the memory.
A bomb, bunker, tank, soldier – four archetypes of warfare – lead us through places in Europe where conflicts have occurred in the recent past. We discover the transformation of people, things and landscapes following demilitarization. An elderly man in a country inundated with bunkers, grotesque scenes of a prison camp at night, the final days of antiquated explosives, an army of women working on explodable artillery,…
Th 23.04 (new date!), 20:30 - An van. Dienderen & Elias Heuninck - Exploring space, time and the image: Letter Home & I'll be late for dinner (premiere)
€8 (reduction €5) - buy tickets
Film maker An van. Dienderen and media artist Elias Heuninck compile an evening programme out of two films in which deformation of images and digital disruption are key. The result is an abstract aesthetics: at times pixelated, at times aquarelle-esque.
Letter Home (An van. Dienderen) is a filmic letter about a journey to Japan.
I'll be late for dinner (Elias Heuninck) is a sequence of archive images of the Cassini-project (Cassini is a space probe orbiting around Saturn).
Th. 30.04, 20:30 - Zéro de Conduite #3: - Schaffende Hände: Harun Farocki & Robert Breer
€8 (reduction) €5 - buy tickets
In 2013 the documentary cinematographers Elias Grootaers, Olivia Rochette and Gerard-Jan Claes set up the production and distribution platform Zéro de Conduite. The name is a reference to Jean Vigo's 1933 eponymous film, a lyrical ode to youthful rebellion.
Twice a year, Beursschouwburg asks them to curate a film programme and in 2014 they proposed an evening with music by Joachim Badenhorst and films by Johan van der Keuken as well as the beautiful Chuyen tu te (The Story of Kindness or How to Behave) (1985/1987) by the Vietnamese documentary maker Tran Van Thuy. For the upcoming april screening they'll turn to Harun Farocki and Robert Breer.