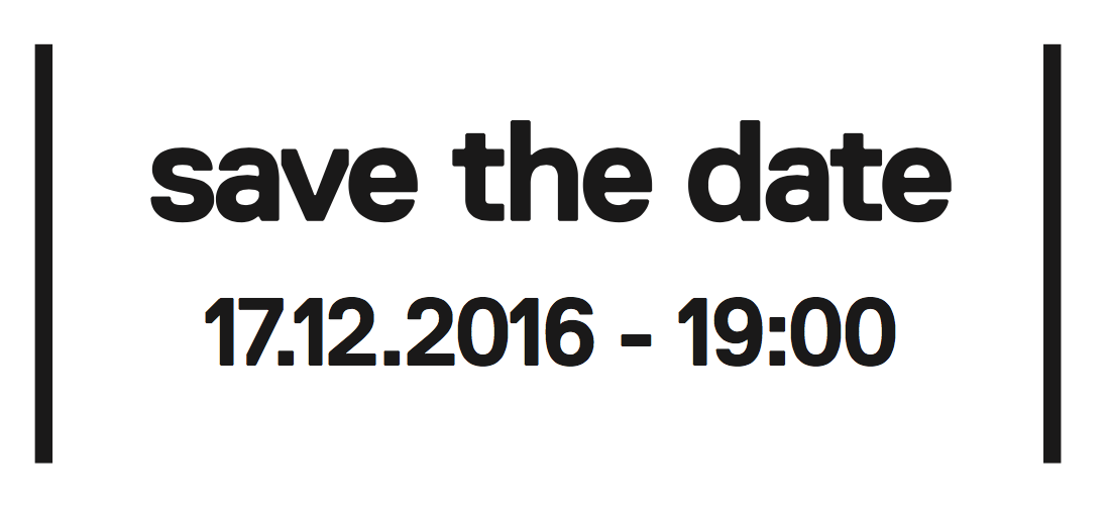 Save the date: Goodbye & Welcome Associated Artists and Graphic Designers
Saturday 17 December, from 19:00
Wednesday, October 26, 2016 —
On Saturday 17 December we celebrate the end of the programme Come Together, so once again a good resaon for Beursschouwburg to throw a party.
But the end of 2016 will also mark the end of the collaboration with our current associated artists - l'Amicale de production, Miet Warlop, Gerard-Jan Claes & Olivia Rochette and Alpage - but also with the graphic designers Joris Kritis, Terry Kritis & Julie Peeters.
From 2017 onwards we will welcome as new associated artists: Louis Vanhaverbeke, Christina Stuhlberger, Nástio Mosquito and Empty taxi (Zoë Mc Pherson) and as new graphic designers Atelier Brenda (Sophie Keij, Nana Esi Mensah & Amélie Bakker).
You are welcome from 19:00 onwards for a programme that will include an official welcome and goodbye, drinks, a book presentation, VIP's, spaghetti, DJ sets and a party.
A more official invitation will follow soon, but could you please confirm as soon as possible if you can make to Beursschouwburg that evening.