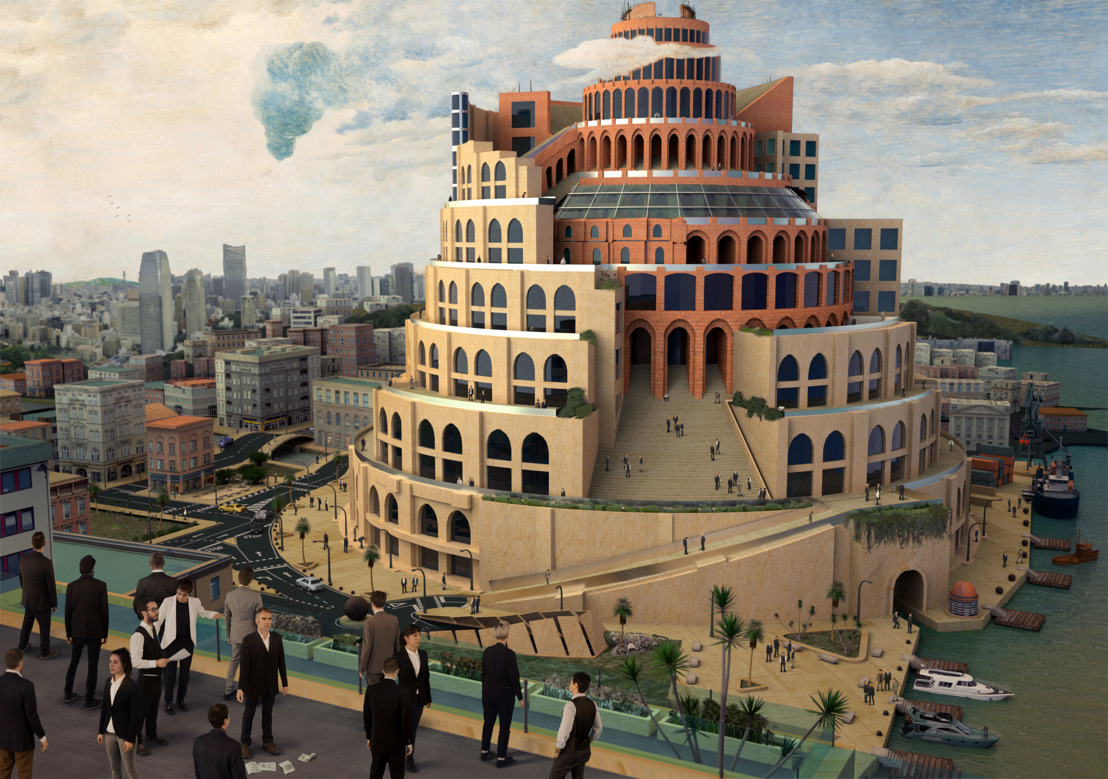 Dag van de Dans
Ft. Diego Agullo & Jorge Ruiz Abanades, Urban dance workshops, video's by Benjamin Vandewalle, Wim Vandekeybus, Rosas, Shelbatra Jashari,... & party with LOWUP
Thursday, April 27, 2017 — As usual, the Day of Dance (Dag van de Dans) is a very busy day! At Beursschouwburg, we fill the day with dance workshops, an impressive video and film programme of Brussels choreographers, a dance performance and a proper dance party to end the day. All events are FREE. Let your hair down on the dance floor!
Image: Diego Agullo & Jorge Ruiz Abanades - Dancing Plague (making-off) - dance performance, 20:30
From 15:00: Shelbatra Jashari Brûlesk Soirée - video loop
free
For two years running, Shelbatra Jashari has, in collaboration with nadine vzw, organised several Brûlesk Soirées: dancers, musicians, theorists, performance and video artists conjuring up a special cabaret, with the occasional nod to burlesque subcultures, athletic skill and futuristic dance. Emerging straight from a dark underground.
During the Day of Dance, we will be showing some footage that was made during those soirées. You, face to face with the brûlesk underground, that's the spirit!
From 15:00: Brussels dance in moving image - video's (loop)
free
Video's by Benjamin Vandewalle, Ultima Vez/Wim Vandekeybus, Ultima Vez/Wim Vandekeybus, Kobalt Works/Arco Renz, Albert Quesada, Rosas / Olivia Rochette & Gerard-Jan Claes, Grace Ellen Barkey & Needcompany, Lemm&Barkey & Needcompany.
20:30: Diego Agullo & Jorge Ruiz Abanades - Dancing Plague (making-off) - performance @ Gouden Zaal
free - reservation recommended via this link
"I say unto you: one must still have chaos in oneself to be able to give birth to a dancing star. I say unto you: you still have chaos in yourselves."
Diego Agulló and Jorge Ruiz Abánades have been working together for over 13 years! One of their collaborations has resulted in Dancing Plague, a short film based on three works by Pieter Bruegel the Elder and the phenomenon of Dancing Mania (aka Dancing plague or Dance of San Vito). This dance mania was a social phenomenon that was known in Europe between the 14th and 17th centuries when large groups of men, women and children would dance ecstatically until, totally exhausted, they would fall to the ground in a trance. This film seeks the link between dance and uncontrollable, bizarre and festive power of chaos.
During the Day of Dance, both choreographers start working with the public and organise a re-enactment of the movie. In other words, you as a spectator are contributing to this performance, scene by scene, we play/dance the entire movie. Lose yourself in this dance pest, let go of all control and find yourself exhausted after an hour with a satisfied smile on your face, prostrate on the floor of our golden room ... W-OOO``
22:00: Dag van de Dans: Urban dance workshops @ Beurscafé
free
22:00 - 23:00: Afro-Kuduro (teacher: Jenny Bonsenge)
23:15 - 00:15: Latin Reggeaton (teacher: Abdel Temsamani)
00:30 - 01:30: French Cabaret (teacher: Flavio Castellino)
01:45 - 02:45: Tribal Fusion (teacher: Laura Danapati)
22:00: Dag van de Dans: 9 years of LOWUP - Party! @ Zilveren Zaal
free
We conclude the Day of Dance with a dance party, what else! This party is a birthday party, because LOWUP (a Brussels group of bass addicts with a weakness for exotic rhythms) are celebrating their 9th anniversary! Come dance with Swing Ting, featuring Fox, Samrai & Platt. Obviously, the entire LOWUP crew (Gan Gah, DJ Mellow, Max Le Daron, Mr. Orange and Jabo) are also present. PARTY TIME!