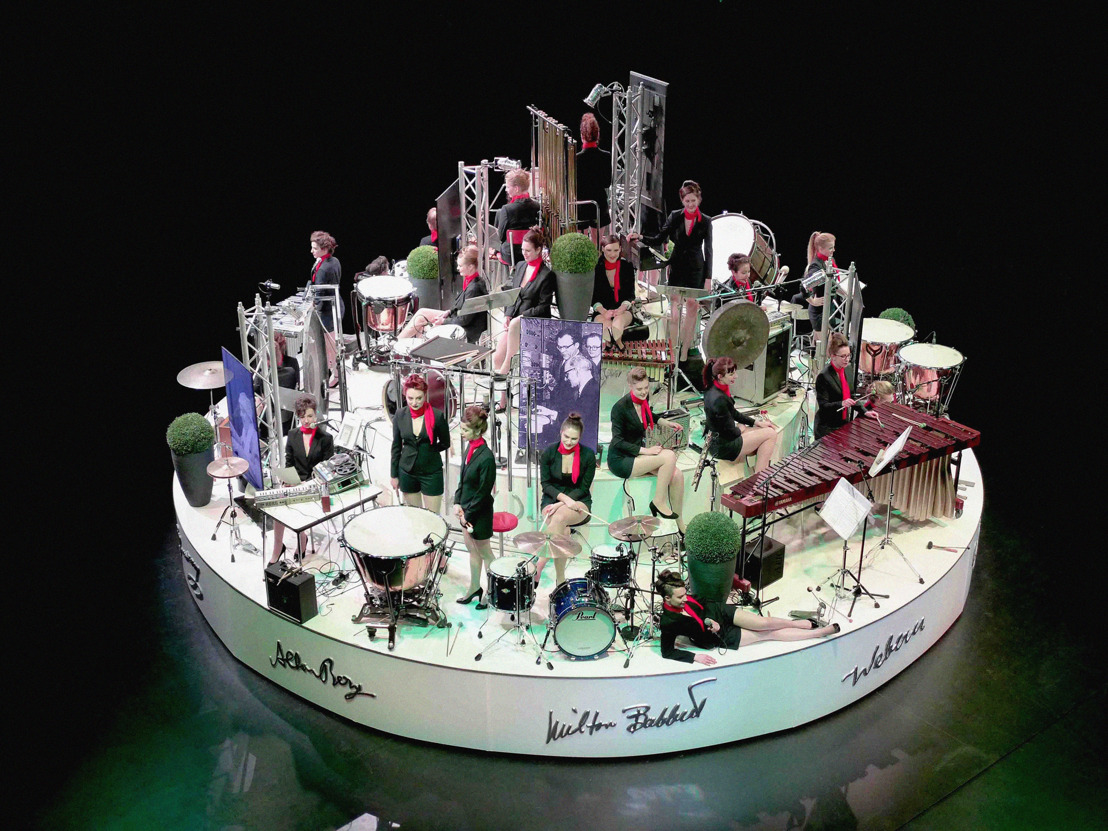 Premiere: Serial Drummer Girls
A video by Koen Theys
Tuesday, October 11, 2016 —
Thursday 20 October - Première
Friday 21 October
Ongoing 18:00 - 22:30 (loop) - free
In Beursschouwburg - as part of A three some! ft. Danae Theodoridou + Koen Theys + Ant Hampton & Gert-Jan Stam

Serial Drummer Girls is a project by video artist Koen Theys (BE) based on a live performance by 30 young female extras, including percussionists and singers.
In this video, Theys tries to interweave sound and image as naturally as possible. To achieve this, he works with ChampdAction, a production platform with years of experience in setting up multidisciplinary, experimental sound projects.
Serial Drummer Girls is the final part of a video trilogy in which music forms the consistent thread. The first part, Death Fucking Metal, starts with rock and heavy metal music. In part II, My Dragon Brother, Chinese opera music is central, while the final part, Serial Drummer Girls, revolves around Western atonal, modern classical music.
Each of these different musical genres is placed in a setting that exposes internal conflicts, as well as the cultures to which they belong. All three genres share the fact that they have been superseded, are out of date. The musical forms still exist, but their originally relevant content and contexts have been lost. They have become empty shells – zombies – and it is for this reason that they can together be called the zombie trilogy.

Serial Drummer Girls is presented as part of A three some!, also featuring performances by:
* Danae Theodoridou (BE/GR): One Small Step for a Man: Hello, Goodbye. Performances at 20:00 & 22:00, €9/6 - read more
* Ant Hampton (UK) & Gert-Jan Stam (BE): OK OK. Ongoing between 18:00 & 22:30, free - read more