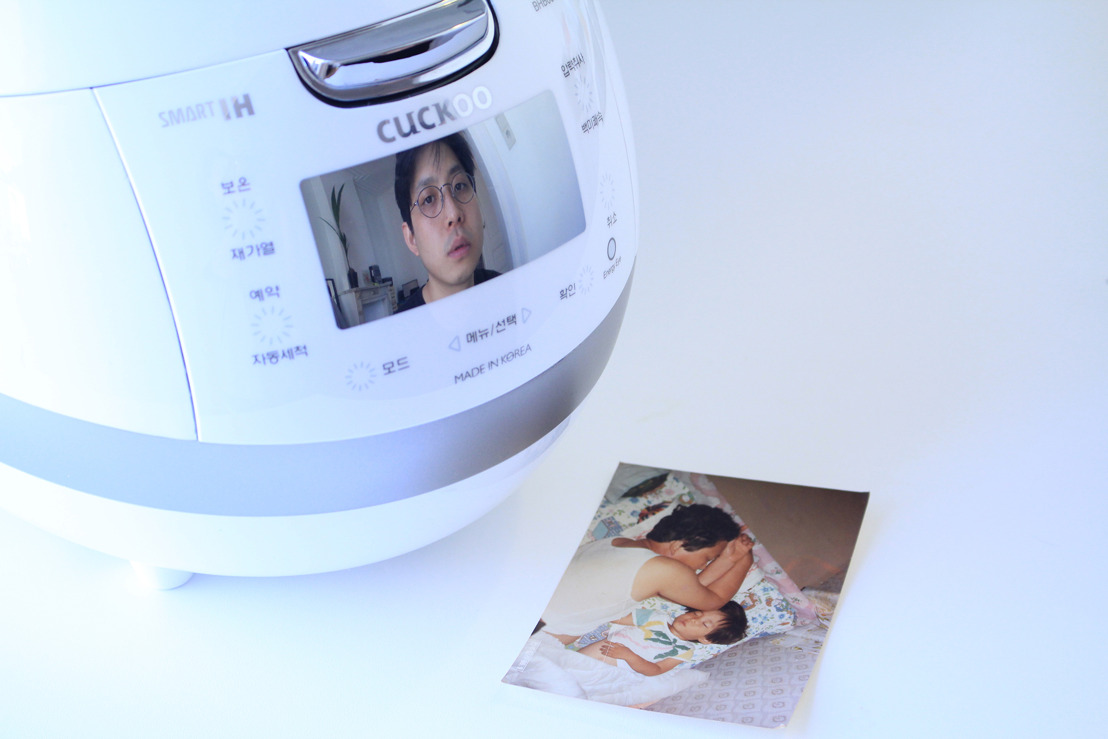 Performance, Theatre and Dance in February, March and April
Hannes Dereere & Silke Huysmans, Revital Cohen & Tuur Van Balen, Nora Chipaumire, Jaha Koo, Sonja Jokiniemi, Begum Erciyas, Rabih Mroué, Ana Borralho & João Galante and Jan Martens.
Tuesday, December 19, 2017 — Photo: Jaha Koo, Cuckoo, 23 & 24 februari © Eunkyung Jeong / Wolf Severi
Fr. 9 & Sa. 10 February
Hannes Dereere & Silke Huysmans (BE) - Mining Stories
theatre
A documentary perfrmance about a devastating mine disaster in the mining region Minas Gerais (Brazil), where Silke Huysmans spent her childhood. In a region where more than three out of four people work in the mining industry, the disaster resembled a complete tabula rasa.
--
Za. 10 februari , 17:00
Revital Cohen & Tuur Van Balen (BE/IL) - Exploitation
screening / performance / lezing
Screening, performance lecture and panel talk about connections between China and Africa, situated artistic production and artisanal mining in East Congo.
☛ Mining Stories & Exploitation are part of Mine The Gap, three days dedicated to all the possible ways of mining, featuring performances, screenings, debates, lectures and a simulation game. With: Fairfin, Oikos, Brussels Academy and Catapa.
--
Fr. 16 & Sa. 17 February
Nora Chipaumire (ZW/US) - Portrait Of Myself As My Father
dance
A postcolonial boxing match reveals how conflict is passed on from generation to generation. One thing remains clear: in this combat, no one can get away from their skin.
☛ Q&A on February 16 with Aimée-Fidèle Mukunde (Minderhedenforum).
☛ On the occasion of Portrait Of Myself As My Father, Beursschouwburg will also be hosting a Reading Group, on Saturday February 17, at 5pm. On the basis of texts, we search for a conceptual framework around the concept of 'people of colour'. More info and book a ticket.
--
Fr. 23 & Sa. 24 February
Jaha Koo (KR/NL) - Cuckoo
theatre
Far away from his home country, Jaha Koo experienced a feeling of isolation when his electric rice cooker announced that his meal was ready. In performance Cuckoo, rice cookers are the only progagonists on a journey through 20 years of Korean history, based on the personal experiences of political events.
☛ The shows of Cuckoo are part of the focus Digital Detox, also featuring the screening of Chen Zhou's video Life Imitation and a 'Digital Detox Party'.
--
Fr. 16 & Sa. 17 March
Sonja Jokiniemi (FI) - Blab
dance
Blab literally means chatter, chit-chat, meaningless talk. The Finnish dancer and choreographer Sonja Jokiniemi investigates the point where language falls short and humans become part of something non-human.
--
Fr. 23 & Sa. 24
Begüm Erciyas (TR) - Voicing Pieces
installation
Begüm Erciyas explores the political and poetic power of the act of speaking. In the intimacy of a soundproof booth, we discover a script whose words have to be deciphered out loud.
☛ Voicing Pieces is part of the focus Poetry Is Not A Luxury, An ode to Audrey Lorde's famous essay Poetry Is Not A Luxury with Jaamil Olawale Kosoko, Louis Vanhaverbeke, Samira Saleh, Herman Asselberghs,...
--
Fr. 13 & Sa 14 April
Rabih Mroué (LB) - Sand in Eyes
lecture performance - Belgian premiere
Lebanese artist, filmmaker and performer Rabih Mroué investigates the visual politics behind IS recruitment videos.
--
Fr. 20 & Sa. 21 April
Ana Borralho & João Galante (PT) - Trigger of Happiness
performance
A group of young people from Brussels, about growing and becoming bigger, about finding themselves without losing themselves in compulsive behaviour – six, eating, games – or other intoxications.
--
Th. 26, Fr. 27 & Sa. 28 April
Jan Martens (BE) - Rule of Three
dance
A danced performance, in between a concert and a collection of stories. Rule of Three feels at the same time like the vibe of hardcode nightcluband and losing yourself in a book.
☛ As part of Dag van de Dans on 28 April
26 - 28.04 - dance: Jan Martens - RULE OF THREE
16 & 17.03 - dance: Sonja Jokiniemi - Blab
23 & 24.02 - theatre - Jaha Koo - Cuckoo
16 & 17.03 - dance: Nora Chipaumire - Portrait of Myself as my Father
9 & 10.02 - theatre: Hannes Dereere & Silke Huysmans - Mining Stories