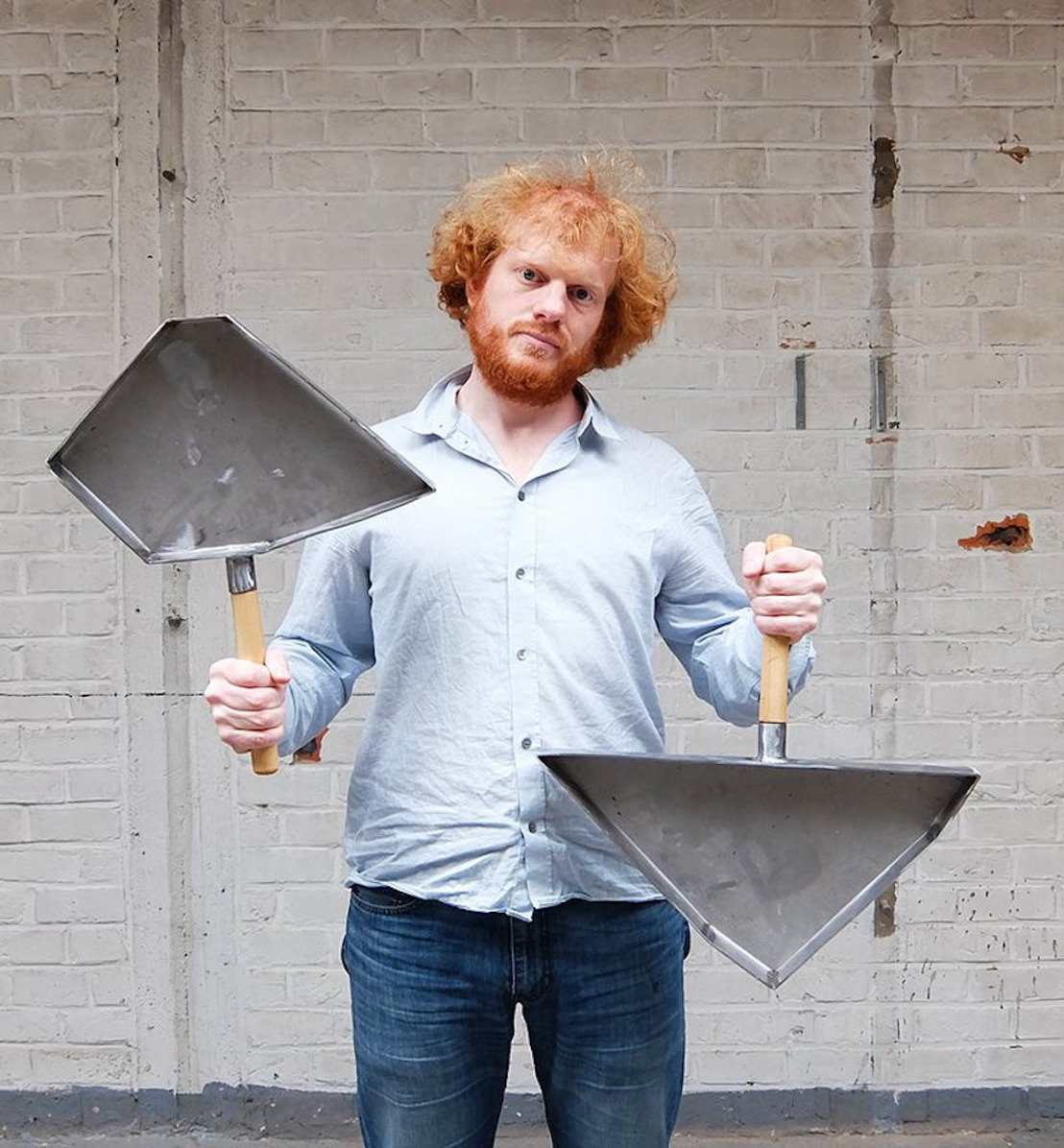 Feiko Beckers in Beursschouwburg
Performances on 25.03 & 1.04 / Exhibition through 22.04
Wednesday, March 22, 2017 — For some weeks already, the artist Feiko Beckers* has taken over our exhibition spaces with a series of dwellings on stilts: thr exhibition The Understanding of Nonsense - as part of the focus programme 'O Solitude'. Inside these huts, he presents sculptures, films and texts. You are welcome to visit this exhibition through April 22.
In addition to the exhibition, Beursschouwburg is happy to welcome Feiko Beckers for a live performance on Saturday 25 March and 1 April. 
* The Dutch artist Feiko Beckers, known for his 'failed' interventions during the focus programme I Fail Good, or in other artistic endeavours undertaken at the Beursschouwburg in the last four years.
Live performance: 
A Dissapointment You Can Rely On
Sa. 25.03 & Sa. 01.04, 17:00. Free - book your place via this link. In collaboration with: Performatik 2017.
In this performance, alias cooking workshop (pancakes!), the artist argues that a disappointment need not always be an unfortunate event. It can also be a benchmark, a reference point in which one can place unconditional trust.
With the help of Feiko Beckers' imperfect instructions and impractical cooking implements, the audience is taught a number of cooking techniques that not only result in guaranteed failure, but also inedible meals. In the world of Feiko Beckers, failure is pure pleasure, again and again!
---
Exhibition:
The Understanding of Nonsense
Through 22 April, We - Fr, 12:00 - 18:00 & Sa, 12:00 - 19:00. Free entrance.
For The Understanding of Nonsense, he will be filling our exhibition space with a variety of huts on stilts, dwellings built on poles. In them, he will show sculptures, films, texts and even performances. The shelters will each house a different aspect of his multifaceted, multidisciplinary work. In each individual work, he will try to find an answer to an apparently trivial problem. Trials all utterly doomed to failure…
By constructing these spaces, Feiko Beckers begins with an effort to mimic real 'white cubes', but thanks to their awkward accessibility and cramped measurements, the houses on stilts are more like pastiches of exhibition spaces. In this way, the artificiality of the surrounding context and the objects (an artificiality that he often creates in his work) extends to the location in which they are presented.