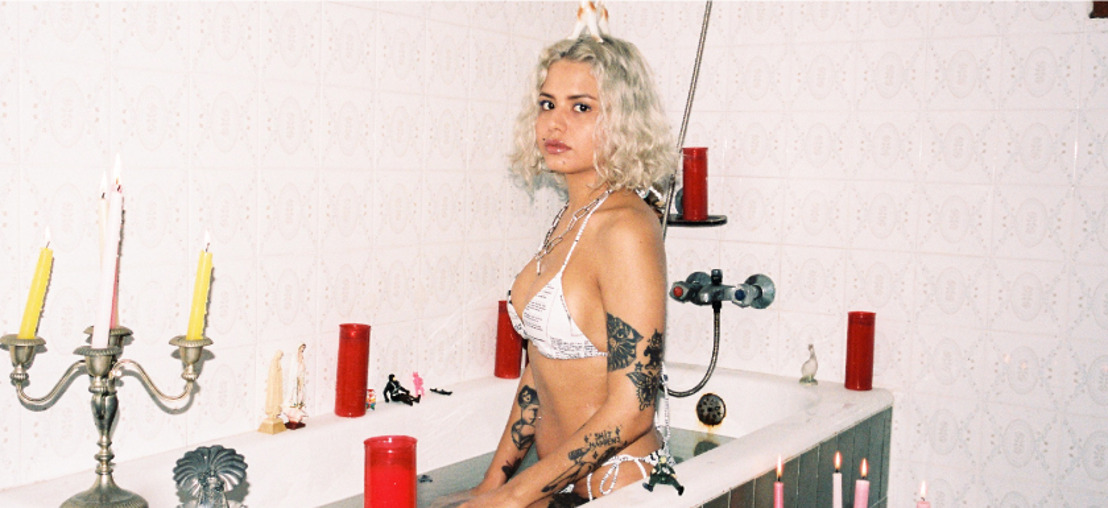 Du reggaeton tout frais tout chaud, des explosions de hip-hop et le festival le plus croustillant des environs
Mercredi 20 février 2019 — UPCOMING ...
KRAAK FESTIVAL
SA 02.03 - SU 03.03
A special 24-hour edition of your yearly encounter with the avant-garde.
find out more
1Y PSST MADEMOISELLE (FREE)
FR 08.03
To celebrate International Women's Day and their first anniversary, Psst Mlle invites six other Belgian female collectives.
find out more
MEGA NOUVEAU PERREO: MS NINA
SA 09.03
The next queen of Madrid is coming to make you shake your culo to fresh reggaetton!
find out more
JAY MNG SPACE JAM RELEASE PARTY
TH 14.03
One of the leading men of a new generation of Brussels' MC's brings his new tracks to the stage for the first time.
find out more
CHICOS Y MENDEZ ALBUM RELEASE
​FR 15.03
Intelligent lyrics packed in Latin fusion with an insatiable love of music.
find out more
SLOWTHAI + PHASM (SOLD OUT)
MO 18.03
Explosion of dark and dreamy grime.
find out more
ALEX ZHANG HUNGTAI
FR 22.03 22:00
The artist formerly known as Dirty Beaches is back with a new record.
find out more
HEARTBROKEN: Textasy, Miley Serious, Covco, Bb.zip
SA 23.03
They darken the sky over Brussels with a furious, thunderous line-up.
XIU XIU + JOHN BENCE
WE 27.03
In this dark universe everything is possible.
find out more
ZWANGERE GUY RELEASE SHOW AFTERPARTY W/ SPECIAL GUEST (FREE)
FR 29.03
Nikske nada namaak, alleen een goeie nasmaak.
find out more