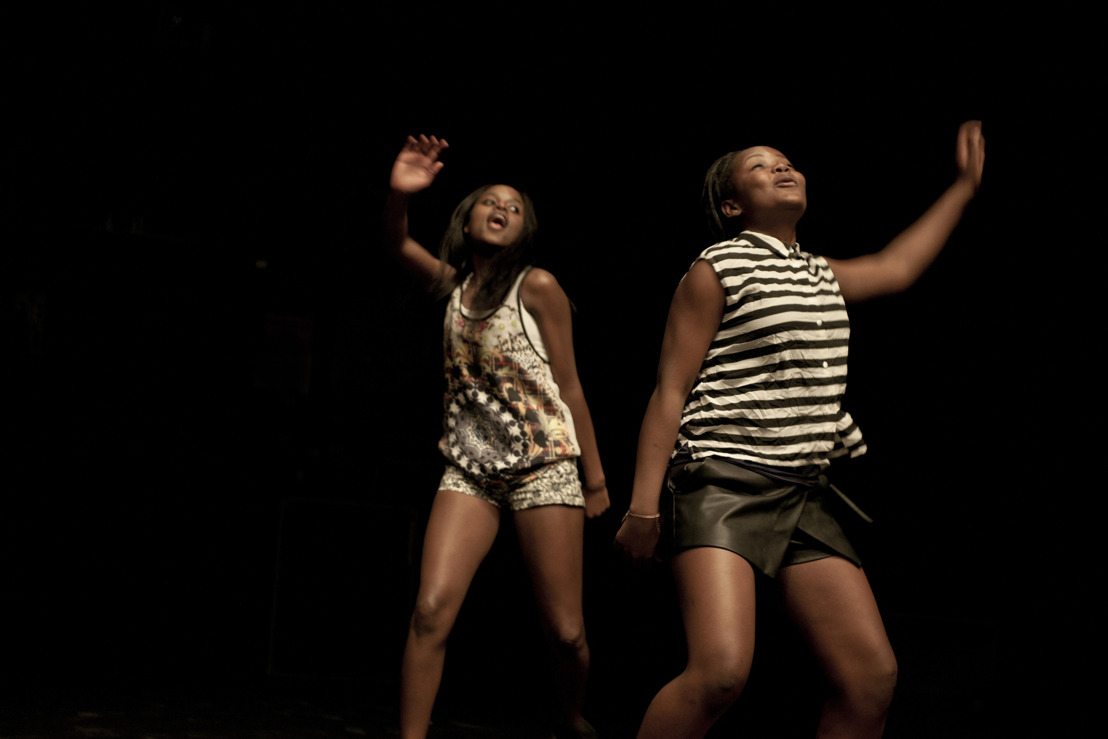 Beursschouwburg performing arts in November
Britt Hatzius, Ula Sickle, P.A.R.T.S. & Jan Martens.
Thursday, October 1, 2015 — Foto: Beurschouwburg <3 Bronks: Ula Sickle / Klein Verzet -Voor Ons / Pour Nous (6 & 7/11).
Beursschouwburg <3 BRONKS
Beursschouwburg and Bronks (a theatre for kids and youth) join hands, and invite people of all ages to two 'youthful' Brussels performances! For the 'die hards', you can combine both show on one evening!
6 & 7.11, 19:00 - location: Bronks
Blind Cinema - Britt Hatzius
performance/screening
In Blind Cinema, a grownup audience sits blindfolded in the darkness of a movie theatre. Children sitting behind them describe the film which only they can see, whispering in the ears of the adults sitting in front of them. Accompanied by the soundtrack, the children's description is a fragile but brave attempt to put into words what they see.
language: choose between NE, EN & FR - read more

6 & 7.11, 21:00
Voor Ons / Pour Nous - Ula Sickle/kleinVerhaal
dance
Canadian-Polish choreographer and performer Ula Sickle lives and works in Brussels. She makes films, installations, live performances. Last year, she created the dance performance Voor ons in collaboration with the social-artistic organisation kleinVerhaal bij de Grote Post in Ostend. For that project, she worked with five youngsters from Ostend from different backgrounds, but all of them with a love for dance and music. She asked them what they would see as 'contemporary dance'. The awsner might be surprsing.
language no problem - read more
12, 13 & 14.11 - 20:30
Beursschouwburg <3 P.A.R.T.S.
Let's celebrate 20 years P.A.R.T.S.
dance
Th 12.11, 20:30 = Generation 9 = Nestor Garcia Diaz & Michiel Vandevelde
Fr 13.11, 22:00 = Generation 1 = Salva Sanchis en Heine Avdal
Sa 14.11, 21:00 = Generation 6 = Eleanor Bauer & Femke Gyselinck
read more
27 & 28.11, 20:30
Ode to the Attempt + Bis, a solo for Truus Bronkhorst - Jan Martens
dance
We unleash a young Belgian dancer/choreographer who learned the ropes in the Netherlands. Little by little, he is now also conquering Flanders, Brussels, Belgium, the world. His motto? "Perfection is boring!" We present you with two performances. Two for the price of one!
+ Closing Party Brussels Dance on Saturday 28.11.
read more