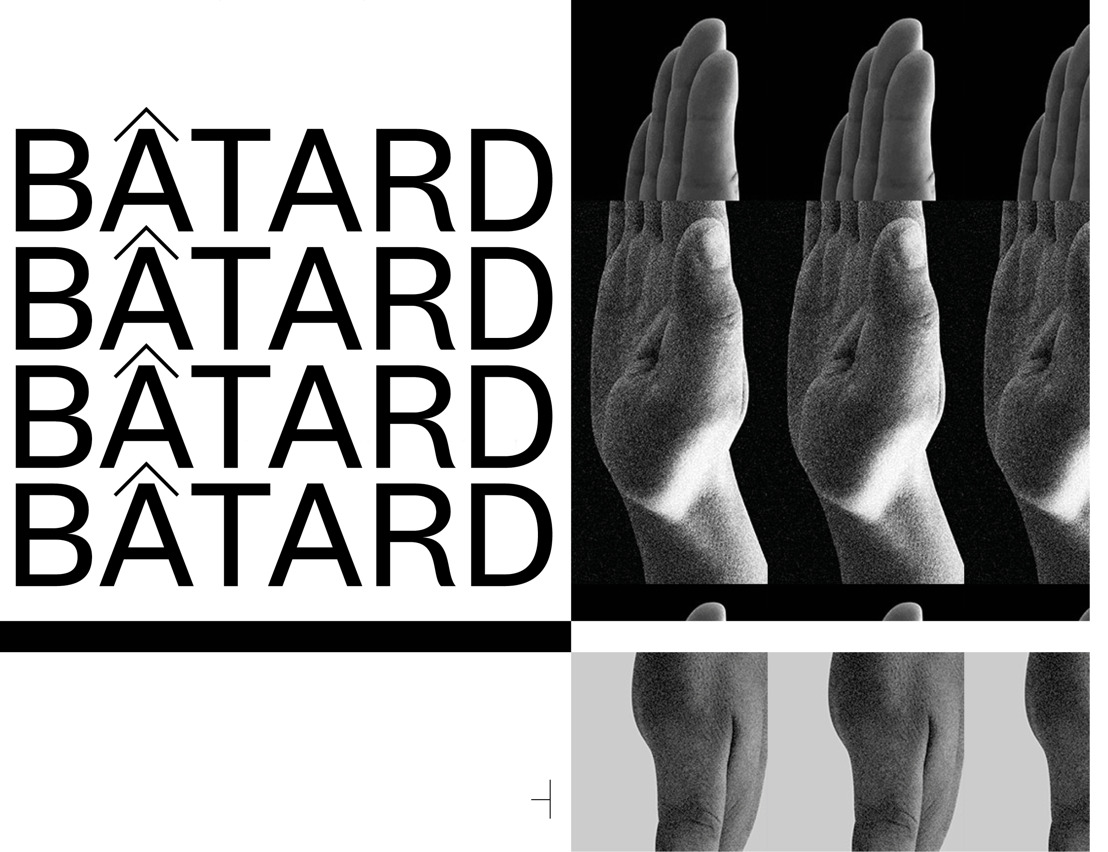 2 - 5 November 2016 - Bâtard Festival in Beursschouwburg
Wednesday, October 12, 2016 —  
"Somehow thinking is always 'to make think'. 'To make think', this means opening up a larger space, which is uncertain in its nature and direction. It's like generating geography without the map, or even cosmography without an atlas." – Jean-Luc Nancy
There are only 3 weeks left before Bâtard Festival takes over the Beursschouwburg for four days. Emerging artists and thinkers bring theatre, film, dance and performance. You get to know them during the artist talks. Food for thought will be served during lectures and at the presentation of the publicationPerforming in the age of performance, or how to do what we do relentlessly? edited by Tom Engels (SARMA). Together with Pianofabriek Kunstenwerkplaats, Bâtard also presents three new productions.
Discover the full programme of Bâtard 2016: 
Day ticket €10 - available via this link.
Wednesday 2 November - Day 1: Adina Secretan, Jaha Koo, Riley Harmon, Ilke Gers, Rob Jacobs & Anne Reijniers: 
19:00 - 19:45 Presentation Bâtard-publication by Tom Engels
19:30 - 20:00 Chorus - Ilke Gers - performance
20:00 - 21:00 & 22:00 - 23:00 PLACE - Adina Secretan - performance
21:00 - 22:00 Artists talk - moderated by Maria Rössler
21:00 - 22:00 Échangeur - Rob Jacobs and Anne Reijniers - film
20:00 - 21:00 & 22:00 - 23:00 [CUCKOO] - Jaha Koo - performance
+ ongoing: 19:00 - 23:00 A Method for Blue Logic - Riley Harmon video installation 
Thursday 3 November - Day 2: Nadja Hjorton, Ogutu Muraya, Riley Harmon, Anne Reijniers & Rob Jacobs: 
19:00 - 19:45 Presentation Bâtard-publication by Tom Engels
20:00 - 21:00 MEDEA - It's a classic - Nadja Hjorton - performance
21:00 - 22:00 Artists talk - moderated by Maria Rössler
21:00 - 22:00 Échangeur - Rob Jacobs and Anne Reijniers - film
22:00 - 23:00 Fractured memory - Ogutu Muraya - performance
+ ongoing: 19:00 - 23:00 A Method for Blue Logic - Riley Harmon video installation 
Friday 4 November - Day 3: Silke Huysmans & Hannes Dereere, Lulu Obermayer, Riley Harmon, Anne Reijniers & Rob Jacobs
19:00 - 19:45 Presentation Bâtard-publication - Tom Engels
20:00 - 21:00 & 22:00 - 23:00 Mining stories - Silke Huysmans and Hannes Dereere - performance
21:00 - 22:00 Artists talk - moderated by Maria Rössler
21:00 - 22:00 Échangeur - Rob Jacobs and Anne Reijniers - film
20:00 - 21:00 & 22:00 - 23:00 Tosca - Lulu Obermayer - performance
+ ongoing: 19:00 - 23:00 A Method for Blue Logic - Riley Harmon video installation 
Saturday 5 November - Day 4: Felix Mathias Ott, Bryana Fritz, Nestor Garcia Diaz, Riley Harmon, Anne Reijniers & Rob Jacobs
18:00 - 18:45 Presentation Bâtard-publication - Tom Engels
19:00 - 20:00 & 22:00 - 23:00 An Illiad - Felix Mathias Ott - performance
20:00 - 21:00 & 21:00 - 22:00 21st century - Students Conservatorium Antwerp & Michiel Vandevelde - performance
20:00 - 22:00 Échangeur - Rob Jacobs and Anne Reijniers - film
20:00 - 22:00 Artists talk - moderated by Maria Rössler
19:00 - 20:00 & 22:00 - 23:00 Indispensible blue - Bryana Fritz + Nice weather for operative systems (working title) - Nestor Garcia Diaz - performance
+ ongoing: 18:00 - 23:00 A Method for Blue Logic - Riley Harmon video installation