Art Brussels 2015 presents: ARTISTS' MUSIC in collaboration with Beursschouwburg @THE STAGE
24 April - 27 April / during Art Brussels
Tuesday, March 24, 2015 — During the 2015 edition of Art Brussels a programme of live performances will replace the TALKS programme on THE STAGE. To this effect Art Brussels is launching a new event called ARTISTS' MUSIC, which features daily live musical performances by contemporary artists and their bands.
Bands/artists that will play include: Joris Van de Moortel SP and his Ur Gerausch Kammer Ensemble (Joris Van de Moortel), Ping Pong Tactics (Bert Huyghe, Thomas Huyghe, Dries Dauwe), Ratzinger (Matthieu Ronsse), Musique Chienne (Sarah-Louise Barbett), Bright Entity (Ciska Thomas, Michiel Claus), Different Fountains (Bernardo Risquez, Michael Langeder), Mittland och Leo (Joke Leonare, Milan Warmoeskerken) and Dennis Tyfus / Vom Grill.
This concert series is organised in collaboration with Beursschouwburg and will take place on THE STAGE, which this year is located outdoors on the Zinneke Terrace between Halls 1 & 3.
More information on artbrussels.com
FRIDAY 24 APRIL
On Friday kicks off with a mix of noise, chaotic hard-core and heavy guitars. Probably the most intense day of ARTISTS' MUSIC programme. Best defined as amazing layered madness, hyper neurotic action and a series of vivid musical performances using a mountain of instruments. In a nutshell: a collage of sound. Brought to you by the multi-disciplined artists Joris Van de Moortel and Matthieu Ronsse; interspersed with a Ghent based pop-rock band using a toy drum kit, the cheapest distortion pedal in the store, a bass guitar plugged into a keyboard amp and some chanting at the top of their juvenile voices. That's how you describe the sound of Ping Pong Tactics
19:00-20:00: Joris Van de Moortel feat. Dan Browne
In his concerts Joris Van de Moortel gives rhythm to movement, collects energy, collapses structures and assembles fragments. His music oscillates between order and chaos. What Joris destroys with his explosive musical performances, he will build up again in his installations.
Joris Van de Moortel (BE, 1983) is a painter, sculptor, performer and musician. He uses the architecture and context of a specific place in order to set up his multifaceted work. Van de Moortel deliberately leaves traces of his creative process behind and only when he is finished performing does the work obtain its sculptural dimension.
20:30-21:10: Ping Pong Tactics
Ping Pong Tactics consists of three charming men, playing pop music. This young trio haling from Lembeke (BE) make songs about growing up in a small village and living on social welfare. The band is known for their arrogant no-nonsense way and their self-made video clips on YouTube are instant hits. Loved by the kids, hated by the neighbours. Bert Huyghe (BE, 1989), Thomas Huyghe (BE, 1991) and Dries Dauwe (BE, 1991) found each other at Royal Academie of Fine Arts Ghent, KASK. What binds them together as a band is where they come from. Their often humoristic artwork, across diverse media, is about growing up in a small farming village.
21:30-22:30: Ratzinger
Matthieu Ronsse, known as a versatile artist, is the frontman of Ratzinger. They are defined by different styles of music that's undoubtedly proved in the anarchic and energetic structure of their sound, including explosive drums and wrenching guitar riffs. For the concert Ronsse has assembled a top-notch team of composers including Jef Cuypers, Elko Blijweert, Sjoerd Bruil, Mauro Pawlowski and Jeroen Stevens. Matthieu Ronsse (BE, 1981) studied Painting at Sint-Lucas Visual Arts in Ghent. Immediately after his studies, he was noticed during Coming People SMAK (2003), which led to the start of an international career as a crossover artist. In his eclectic practice he mixes elements from different styles, periods and disciplines, unifying a cohesive body of work with a recognizable idiom.
SATURDAY 25 APRIL
Welcome to the world of Synth-pop. Saturday, two bands led by two women will invite you to a utopian and ethereal communion, where dog is God and the future is bright. Using mainly a keyboard, a microphone, and a drum machine they will take you on a journey into romance, escapism and aspiration. This minimal wave will make you dance and dream: be ready to get carried away. As the sun disappears, we invite you to a Dj-set; electronica and house take over, with a pinch of psychedelia and refined percussive elements. Remarkable are the incredibly deep, sometimes menacing but warm and melodious bass-lines. They will trigger your energy to keep you going into the night.
16:00-16:40: Musique Chienne
Musique Chienne is described as music from Brussels for people and dogs. Her fascination for this domestic animal reflects in her self-made videos of free spirited dogs playing in a park. Her happy minimal tunes make you float away in a relaxing state, whether you are a dog or not. Musique Chienne is Sarah-Louise Barbett (FR, 1989). Barbett studied comics at Saint-Luc, Liège, drawing at La Cambre and finally at L' ERG Brussels. She records scenes of some of the most poignantly boring scenarios imaginable: the moment someone leaves a bottle of Fanta on a car roof, or when she catches her dog sitting casually on a sofa. Sarah-Louise registers odd mundanity with beauty.
17:00-17:40: Bright Entity
Michiel and Ciska have been working together on music in Brussels since 2009. They compose using mainly synthesizers and drum machines and the result is a magnificent blend of pop music for Roland dummies. It's eighties synthpop but without the cheese. And above all, it's music for cruising, home listening and dancing, for making out and romancing. Bright Entity are Ciska Thomas (BE, 1991) and Michiel Claus (BE, 1987). She studied jazz singing at the Conservatory of Maastricht, composing music floating between pop and jazz, a warm sound though edgy, it's pop but it's not. He is a quixotic DJ and producer and helping out in the legendary Brussels record shop Dr. Vinyl, adhering to a relentless routine of searching for new and exciting music.
18:00-19:00: Different Fountains
Different Fountains formed in Brussels / Paris in 2009 by the two Fountainheads Bernardo Risquez and Michael Langeder. For a few years now, they have been at the centre of what Brussels has to offer in modern electronic music. Producing leftfield electronica imbued by melody, otherworldly sounds, permutated lyrics and alien wistfulness. Sometimes danceable, sometimes experimental.
Michael Langeder (AT, 1981) and Bernardo Risquez (VE, 1982) met at the Faculty for Architecture and Urban Design, Caracas. Their mutual interest for architecture and sound is intertwined in their artistic practice. While Michael is experimenting with light performances and soundscapes where the city is both target and décor, Bernardo is interested in audiovisual representation, searching possible urban rhythmic patterns that could define cities and cultures.
SUNDAY 26 APRIL
Sunday will provide the best of what the Antwerp scene has to offer. The day starts with beautiful melancholic tunes and some fresh energy. Imagine; the future is neon purple and sunglasses are a non-stop necessity, you stretch your legs and dance slowly to a classy echo of teenage suicidal madness. No vocals, just beautiful burning exotic tunes. As night falls, prepare yourself; it's loud. Vom Grill introduces you to the world of electronic abstract noise music. Expect extreme volume, distortion and improvisation: a cacophony. Don't expect use of melody, harmony or rhythm. Best described as a blurry midlife crisis, for all children of the revolution.
16:00–16:40: Mittland och Leo
Mittland och Leo is an instrumental synthduo formed by Antwerp artists Joke Leonare and Milan Warmoeskerken. They gained instant underground success thanks to some lauded live performances in their hometown. Mittland och Leo puts psychedelic organpop and atonal synth weirdness on top of a minimal beat cake like sensualizing cherries: taste the memory of a perfect summer long gone. Joke Leonare Desmet (BE, 1989) is a multitasker. Graduated as a graphic designer at the Sint Lucas Academy Antwerp in 2010, she has an utterly diverse practise: occasional-musician, graphic designer, scenographer and co-runner of her own label called Jj funhouse. Her partner in crime Milan Warmoeskerken (BE, 1991) is a multi-instrumentalist. After his Jazz studies at the Antwerp Conservatorium he started to play in different bands such as Condor Gruppe, Flying Horseman and Blackie & The Oohoos. Solo he prefers his (analog) synthesizers.
17:00-18:00: Dennis Tyfus / Vom Grill
Dennis Tyfus / Vom Grill is heavily influenced by electro-acoustic awareness, mid 80's strobes, back-and-forth stereo holla, spiked metal logos and space age monkey brains. Like meeting a cat in a thunderstorm thinking about suicide. Most of the Vom Grill's tracks are created out of sheer luck with one goal: never kisses the asses of the masses. Dennis Tyfus (BE, 1979) lives and works in Antwerp and sometimes in Blankenberge. Described as a rebel, local hero of the Antwerp art scene and an artistic all-rounder, Dennis is not concerned with art let alone with the art world. Instead he prefers his atelier and his tiny artist space Stadslimiet where he coordinates numerous activities that are vital for him, including a radio show. Tyfus is the brain behind the Ultra Eczema label, visual artist and a cultural phenomenon.
MONDAY 27 APRIL
Finissage: dj-set (t.b.c.)
Dates & Hours
Saturday 25 until Monday 27 April 2015: from 11am - 7pm
Friday 24 April: Preview (11am - 5pm) by invitation only & Vernissage (5pm - 10pm
Monday 27 April: 11am - 8pm
Venue
Brussels Expo - Halls 1 & 3
Place de Belgique, 1, BE 1020 Brussels
More information on artbrussels.com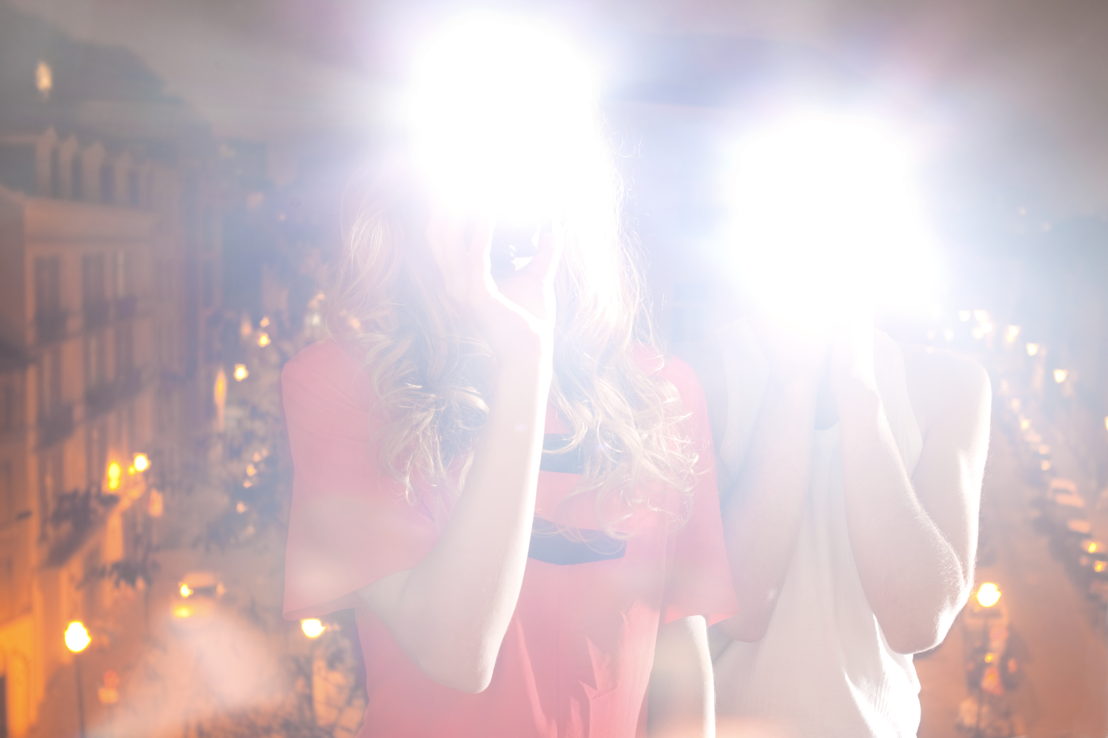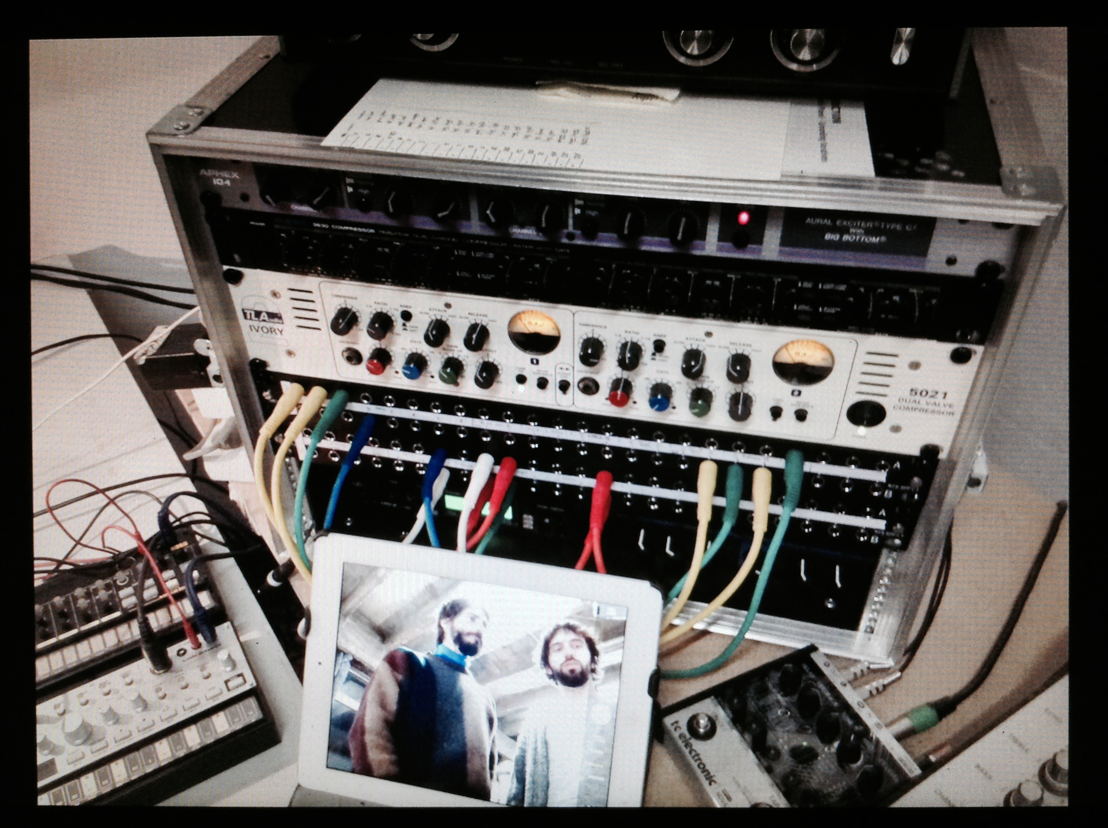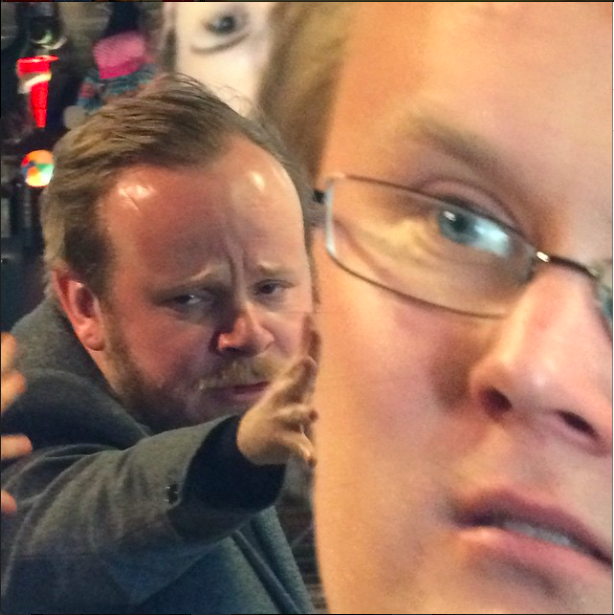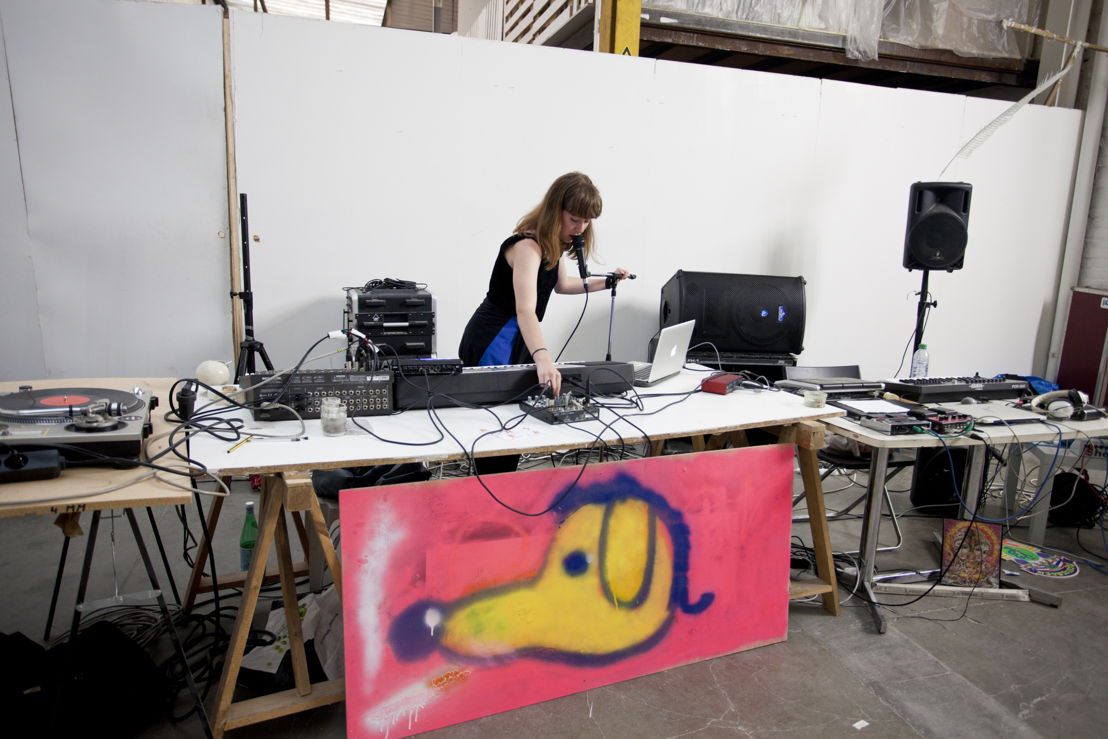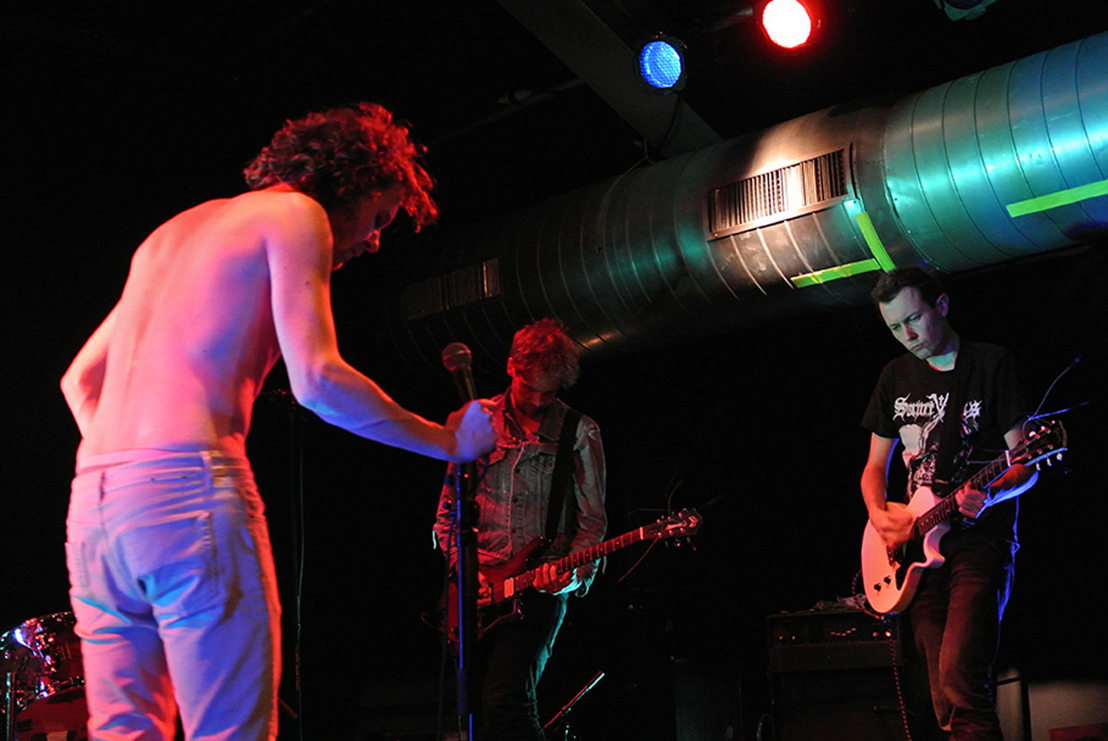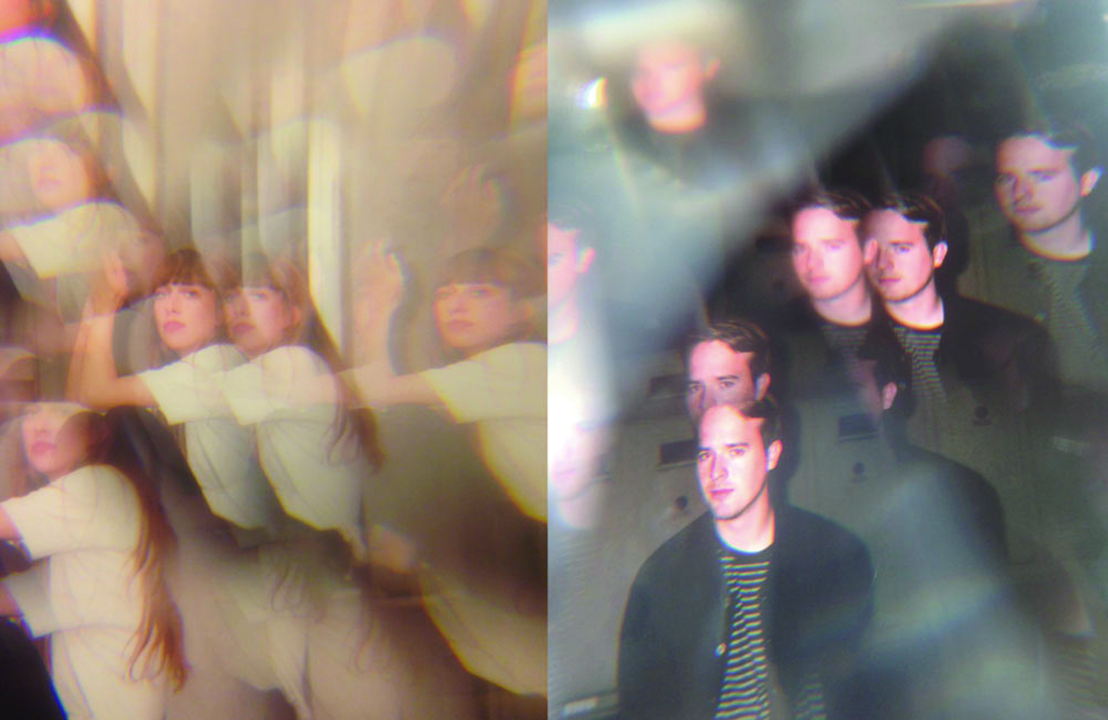 Contact us
Yasmina Boudia
Press officer
Beursschouwburg
Yasmina Boudia
Press officer
Beursschouwburg
Gerrie Soetaert
Press officer Art Brussels